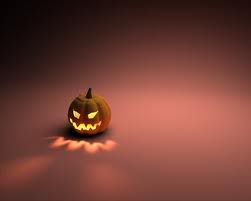 Over this last week I have been visiting neighboring blogs reading and reading different points of view on should we or should we not participate in Halloween as a Christian?
For my family we have chosen NOT to participate in Halloween. It wasnt until 3 1/2 years ago that this came to be. My preacher did a teaching on Halloween and to my surprise it was not glorify to God. This was not a "gray area" for us. It was clear as snow that this was not pleasing of God. 
We wont find the words
"we are not to participate in Halloween"
however you can see that the
Bible
gives
clear principles
about
things
which
Christians
"debate"
over. We need to be careful to search the
Scriptures
with an
open heart
especially on issues that
walk a fine line with God.
Ephesians
5:7-11

"Therefor do not partners with them,. For you were once darkness, but now  you are light in the Lord. Live as children of light

(for the fruit of the light consists in all goodness, righteousness and truth)

and find out what pleases the Lord. Have nothing to do with the

fruitless deeds of darkness

, but rather

expose them

"
Gods word in Ephesians really spoke to me deeply. I will say that when our preacher was teaching this my first reaction was,  how are we going to get the kids to understand that they cant dress up or go around and get candy like all the other kids.  I was surely wrong that that was even a concern. The Lord provided the words and why we dont participate, the kids took it like a champ. We now hand out candy with tracts and Gods word. I changed how I was teaching them to know that we FEAR God and do what He ask of us not what the world is doing.  Proverbs 8:13 says "The fear of the Lord is to hate evil". If as a Christian we are asking ourselves, "do we participate or do we not," are we truly fearing the Lord or seek Him for these answer?
I will say that this was not a conviction not to participate it was a choice after hearing the "true meaning" of what Halloween is all about we knew this was not pleasing to God. No matter how toned down we make Halloween such as not wearing the ghost, witches, demon costumes, decorating our homes to look like the Night of the Living Dead, carving pumpkins, attending Fall Festivals, we are STILL partaking in the ORIGIN of Halloween.
I once thought this was "innocent fun" of just dressing up and collecting candy however when you dig into where Halloween came from and why it was formed its scary to know that we partake in it so freely with NO fear of God.
As our stores, tv stations, neighborhood, communities gets ready for this "dark day" our home will be praying that more Christians will stand and fear God and not conform to this world. That we will be the light that shines differently on this day.
As I know that my choices are not your choices I will ask that you read this with an open heart and let God be the ruler in your life. Seek him in this decision if you are having a hard time making it. Only God can give you this answer and searching scripture is the first place to start.  Think biblical and carefully about any event or holiday and let God be the one to speak to your heart.
I really enjoyed this article by Doug Phillips on Halloween. I hope that you will find some answer in his article check it out here
http://www.visionforum.com/news/blogs/doug/2008/10/4556/?sms_ss=facebook&at_xt=4cb5c2ce579abdb4%2C0
Serving With Joy,


Philippians 4:6-7 "Do not be anxious about anything, but in everything, by prayer and petition, with thanksgiving, present your requests to God. And the peace of God, which transcends all understanding, will guard your hearts and your minds in Christ Jesus." 

Did you like what you just read? Connect with us and never miss another post!:
Never miss a post! Get free right to your inbox!