How did your first week go finding ways to praise your husband? Did you find different ways to praise your husband in front of the kids, family, co-workers, on Facebook, on Twitter?
I thought this week was fun and a little uncomfortable however with pracitce it got easier. I am not that good with words and having to express that makes it tougher. I was able to get over that and praise my husband whenever I could! It was fun and now I am over the hump of feeling uncomfortable!!
I think this week will be extremely FUN, we are going to be surprising our hubbies with some creativity!

This week challenge is to be more creative with ways you praise your husband (great list from Courtney):
1. A love message on the mirror
2. A love message packed in his lunch
3. Use sidewalk chalk and write a love message on the driveway
4. Write a list of ten things you admire about him and then read them out loud to him.
5. Make a toast to him at dinner with friends. Or raise your glass at dinner and list the things you admire about your husband for your children to hear!
6. Buy or make your husband a trophy and engrave it with the words "The Best Husband in the World."
7. Write a poem – even if you can't write – it can be goofy. Include in it references to your favorite movies, restaurants, places to go and memories. He will enjoy the trip down memory lane and the laugh!
8- Blow up balloons and put a loving message in each one. Fill your bedroom with balloons as a surprise.
9- Take a roll of receipt tape and write a long message with the things you admire and respect about your husband – then roll it up and put it in a bottle for your husband to open and read.
10. Get creative with your selflessness!
"When you touch your husband's deepest need something good almost always happens!" ~Dr Emerson Eggerich
So I challenge you today to not just show your husband you love him but show him that you LIKE him!
"The heart of her husband safely trusts her, so he will have no lack of gain. She does him good and not evil all the days of her life" Proverbs 31:11-12
I am linking up with Courtney over at Women Living Well for her "25 Day Praise Plan Challenge" Please visit her to get even more ideas to surprise your hubby this week with!
If you are new to my blog and this challenge I have been praying for the couples that are joining us in this challenge and I would love to add you and your hubby to the list. Please leave your name and hubby name in the comments so that I may pray for your marriage over the next 25 days. I am so excited to see how the Lord will move in your marriage this Valentine's Day.
When we are doing God's work the Devil is working overtime to destroy it so praying in this time of change will help us win the fight. I look forward to more of you joining us and me praying for you!
Also linked up with "A Holy Experience" and "Seeds of Faith" please take a moment to visit their blogs, they have tons to share!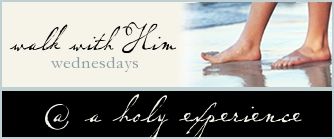 Never miss a post! Get free right to your inbox!