* Please place on your blog post (with your weeks pictures) that you are participating in Project 365 Fridays Blog Hop with a link back to Becoming a Strong Woman of God and don't forget to grab our button! Thank you for sharing and God Bless you! Keep taking photo's to see your year come to life.
http://i320.photobucket.com/albums/nn352/curly2880/365-2/365_1-1-1.jpg"/>
Blessed you stopped by and of course linked up. I am very excited to see everyone's week in pictures. I had a blast figuring out what I was going to take pictures of everyday  however I got up ready to find something to shoot.   So sit back and enjoy my week's life.
My BFF son's 1st bday, oh where does the time go?
Psalm 90:14 "O satisfy us in the morning with Your  loving kindness, That we may sing for jou and be glad all our days"
My son LOVES to wrote note and receive note. This is one he done for me. He always makes me smile with his words and effort. Had to put the whole event together.
 Psalm 89:15 "How blessed are the people who know the joyful sound! O'Lord they walk in the light of Your countenance"
 Nothing like taking pictures of your own feet in the snow!
 Psalm 128:1 "How blessed is everyone who fears the Lord, Who 
walks in His ways"
Looking for unusual places to take pictures and I find this on my husband truck full of ice icicles!
Psalm 133:1 "Behold,  how good and how pleasant it is For brothers 
to dwell together in unity!

"
Another unusual picture on our berry bush right next to the house. The closer I got the more detailed the picture came out. It look even better once taken.
Psalm 136:4 "To Him who alone does great wonders, For His 
lovingkindness is everlasting"
Nothing like stopping on the side of the road to see a picture that no one else can see through your lens!
Psalm 145:9 "The Lord is good to all, and His mercies are over all His works"
Nothing like waking up to God's creation! I LOVE the sunrise and sunset if you have not noticed 🙂 Every one always turns out so different and just meditate on God's beauty!
Psalm 145:18 "The Lord is near to all who call upon Him, to all 
who call upon Him in truth"
I pray that you all have a blessed day in the Lord and embrace seeing things through the Lord's lens! Dont forget to visit my Fan Page, Juggling Jpegs to post your week in pictures for prizes.
HAPPY BLOG HOPPING TODAY!!!
Serving With Joy,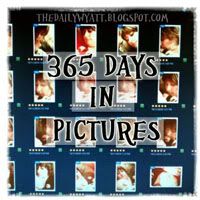 Never miss a post! Get free right to your inbox!