Please place on your blog post (with your weeks pictures) that you are participating in Project 365 Fridays Blog Hop with a link back to Becoming a Strong Woman of God and don't forget to grab our button! Thank you for sharing and God Bless you! Keep taking photo's to see your year come to life.
http://i320.photobucket.com/albums/nn352/curly2880/365-2/365_1-1-1.jpg"/>
I pray that you all have a blessed day in the Lord and embrace seeing things through the Lord's lens! Dont forget to visit my Fan Page, Juggling Jpegs to post your week in pictures for prizes.
HAPPY BLOG HOPPING TODAY!!!
Serving With Joy,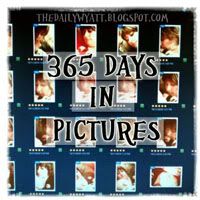 Never miss a post! Get free right to your inbox!