Please place on your blog post (with your weeks pictures) that you are participating in Project 365 Fridays Blog Hop with a link back to Becoming a Strong Woman of God and don't forget to grab our button! Thank you for sharing and God Bless you! Keep taking photo's to see your year come to life.
W
ow can you believe it has already been a month that we started this project? How are you doing? What are you finding the hardest part about staying committed to this project? What do you love most about this project?
I will say that one of my favorite things about this project is that when I go back and look at all the pictures I can remember what exactly was going on on that day. That is so comforting because I feel like I can tell the whole story and not just what I remember over the years!!
So lets get started! Here is my Week 4 of photo's

I pray that you all have a blessed day in the Lord and embrace seeing things through the Lord's lens! Don't forget to visit my Fan Page, Juggling Jpegs to post your week in pictures for prizes.
HAPPY BLOG HOPPING TODAY!!!
Not sure what a Blog Hop is? All you do is click on the link at the bottom of the post that says "get this code" and everyone shows up on anyone that post the code. It is a great way to jump from blog to blog! If you have not gotten the code take a moment to get it, post it to your blog and watch all the new visitor you will get and not mention you will be seen too.

Serving With Joy,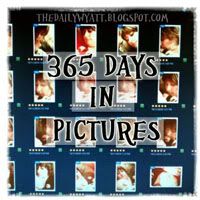 Click to share on Facebook: Share
Never miss a post! Get free right to your inbox!